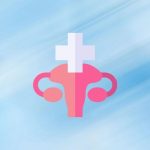 The Division of Gynaecology & Gynaec. Oncology at Medanta offers holistic services for the reproductive health and gynaecological needs of women in a comprehensive, compassionate, sophisticated and dedicated manner with highest emphasison patient safety. The entire team of Gynaecology & Gynaec oncology at Medanta works with patients, families & partnered healthcare providers to assure high quality treatment, therapy and care.Medanta being a tertiary care centre,patients are referred from all over the world for various gynaecological conditions. Department of Gynaecology harnesses the latest in technology & medical innovations in the complete range of medical services offered tomaintain optimal gynaecologic well being throughout the different phases of a woman's life, including those in her pre-reproductive years, child-bearing years & menopausal years. The specialists of this department are highly qualified & experienced. Their efforts by committing themselves to patient care results in improved results and reduced morbidity. The department is responsible for diagnosing & treating all cases of benign and malignant gynaecological diseases by conservative & operative approach. Surgeries ranging from simple daycare procedures to most advanced & recent like minimal invasive surgeries (Laparoscopic & Robotic) are being done.
Services offered
Minimally invasive surgery
Gynaecological Cancer Surgeries
Open and vaginal Gynaec surgeries
Colposcopy, LEEP, Cryotherapy & LASER conisation
Gynaecologic aesthetic surgeries
Menstrual Disorders Management
Premarital and Prenatal Counselling
Reproductive Endocrine Care
Infertility Evaluation and Management
Our administration and support staff all have exceptional people skills and trained to assist you with all medical enquiries. Doctors will be available from 8 am : 12 am , kindly call to confirm your Appointment.
Please feel welcome to contact our friendly reception staff with any general or medical enquiry call us.