Balaji Super Superspeciality Hospital
Ghaziabad boasts a range of skilled medical professionals, and among them, some neurologists have gained a reputation for excellence. The best neurologist in Ghaziabad is often a topic of debate, as various experts specialise in different areas of neurology like Balaji Super Speciallty Hopsital .
Best Neurologist in Ghaziabad
The first option the tool allows you to adjust is the number of random words to be generated. You can choose as many or as few as you'd like. You also have the option of.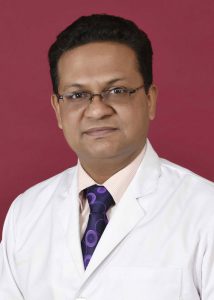 Our goal is to deliver quality of care in a courteous, respectful, and compassionate manner. We hope you will allow us to care for you and to be the first and best choice for healthcare. We will work with you to develop individualised care plans, including management of chronic diseases. We are committed to being the region's premier healthcare network providing patient centered care that inspires clinical and service excellence.
Dr Abhinav Gupta
Neurologist & Neuro Surgeon
OUR MISSION
To provide best healthcare to all with empathy
OUR VISION
To be largest and best healthcare provider in the world
| Departments | Doctors |
| --- | --- |
| Institute of Neurosciences ( Brain Spine and Pain ) | Dr Abhinav Gupta, Dr Richa , Dr Zahid Khan , Dr Sumit Goyal |
| | |
| | |
| | Dr Ruma Gupta, Dr Shalini Bansal |
| Chest Medicine and surgery | Dr Pramoj Jindal, Dr Gaurav Jain , |
| | Dr Govind Goyal, Dr Dheeraj Garg |
| | Dr Sanjay Kumar, Dr Sanchit Singh |
| Department of General, Laproscopic and Bariatric surgery | Dr Rahul Gupta, Dr S.S BHagat, Dr Yogender Kumar , |
| Dept of Joints and trauma | Dr Amit Sristava, Dr Ankur Singhal, Dr Nihit Jain, Dr Vivek Chimpa |
| | Dr Deepak Jain, Dr Ajay Aggarawal, Dr Sandeep Jain, Dr LK Sota |
| Aesthetic & Reconstructive Surgery | Dr Atul Sharma, Dr Sudhir |
| Endocrinology & Rheumatology | |
| | Dr Ashwin Singh, Dr Rahul Madhoiya, Dr Prerna Sharma, Dr Saurabh Kansal |
| | Dr Yogender , Dr Hemender singh, |
| | |
| | Dr Abhinav Gupta phsiotherapy team |
| | |
Our administration and support staff all have exceptional people skills and trained to assist you with all medical enquiries.